Our Gardens. Our Pride.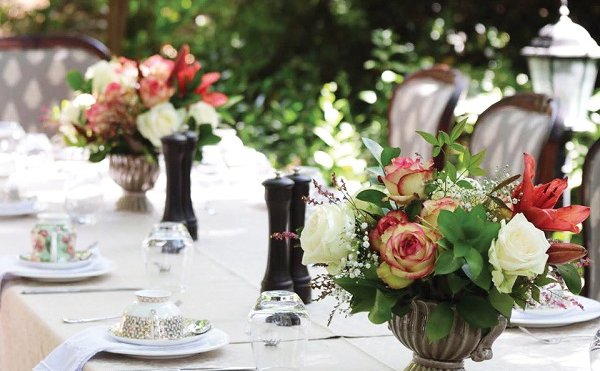 Our tranquil gardens offer a myriad of private areas in which to rekindle the soul. Enjoy the canvas of flowers in the Rose Garden whilst relishing your breakfast or venture into the Forest Garden for a magical sundowner. Experience a decadent high tea under the storybook tree in the Tea Garden or have your fairy-tale wedding in our French Garden.
Our Fairy Garden is all about enchantment and delight, where the peace of nature will make each moment that you spend there a precious gift. Each of these gardens is an individual work of art and can be used for anything from high teas to special occasions in your life, like weddings, birthdays and anniversaries.